Pharmacy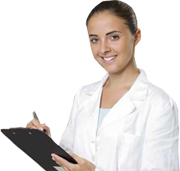 Strategic
We combine our understanding of retail strategic planning and industry expertise to tailor action plans that help our Pharmacy clients compete and grow.
Strategic Planning
We provide tools and systems to assist with delivery and management of those plans.
Importantly we ensure that when you buy a pharmacy:
it fits you and your financial goals

the price you pay is fair market value

you get off to the best possible start, with a strategic plan to develop the business while meeting your tax and debt obligations
Then when it's time to expand we will:
advise on the best options for you to capitalise on your financial circumstances

assist with finding you the right opportunities
Category Management - Spacelink
For many years Pitcher Pharmacy has promoted the adoption of measurement processes used by the world's best retailers - especially when it comes to analysing the productivity of your stock and the space allocated to it.
Spacelink automates stock and space analysis by importing data over the internet, directly from the Pharmacy's Point of Sale system.  Once this information is extracted, the pharmacy simply provides the store's shelf linear metre measurements to gain insight into departmental productivity performance.
To ensure you are maximising profitability, reports focus on department and category performance at store level as well as providing industry averages.
Systems Review & Implementation
To help you get the most from your systems, we can:
Conduct systems reviews

Provide plug in tools to your existing software to reduce complexity and errors in processing

Customise software solutions to streamline procedures

Offer assistance in the management of data with provision of onsite or remote training

Provide ongoing support during and after any implementation
Customer Retail Trends, Pricing & Merchandising
With our industry expertise, we:
Provide insight and advice based on Pharmacy Industry and retail knowledge built up over 25 years+

Assist in understanding your customers' preferences and the financial differences between a discount and service model

Work with you to adopt pricing points and policies to show you the impact on profits and customers

Help you determine the categories that are profitable and can be expanded vs those that should be reduced/eliminated

Provide tools to  analyse your supplier deals and transact with suppliers

Help you understand product categories that are subject to the highest competition
Contact Our Experts
Partner - Pitcher Pharmacy Services
Partner - Pitcher Pharmacy Services
Partner - Pitcher Pharmacy Services
Expert Management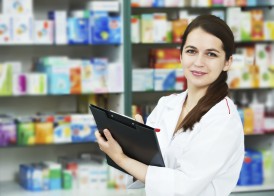 Featured Tools
bizlinkIT works with hundreds of companies Australia-wide, sharing our knowledge and insight to deliver world class business solutions, innovative resources and professional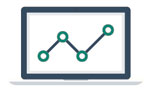 consulting expertise
Subscribe to Pitcher Pharmacy